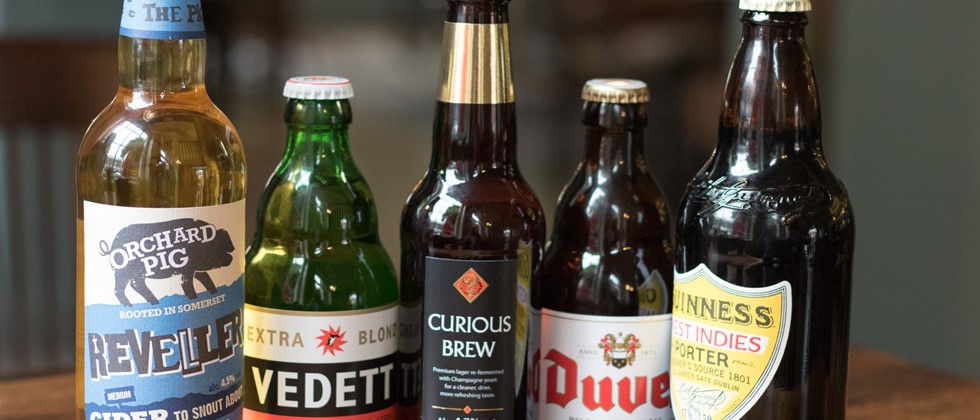 Our Drink...
DISCOVER A NEW FAVOURITE


Being in the middle of the famous Bermondsey Beer Mile we've ensured we have a great selection of local keg and cask beers, alongside quality beers from around the world. We also like to keep some taps free to feature some local and more unusual brews that change with the seasons.

Gin Up!
We've carefully selected a wide range of premium gins including those distilled under the arches on our doorstep, to give you the chance to find your favourite to enjoy your perfect G&T moment. Paired
with
a Fever Tree Tonic, plenty of ice and the ideal garnish and we think you'll find them 'ginspiring'.
Our wine and spirit ranges are carefully chosen to blend the familiar with some specialties plus we have some great premium soft drinks
from Franklins - try the Cloudy Apple & Rhubarb.

Of course we also serve great coffee and have a range of loose teas.